How to order
Ordering at this webshop is very simple.
You can choose a subject at the left side. When you do the products appear in the middle of the screen or an extended menu appears where you can make a more detailed choice. Choose by clicking with your mouse on the menu items.
The articles which you can order appear with a short description. You can click on a picture to get a more detailed description and to order the article.
There is also a real time stock indication:
= enough in stock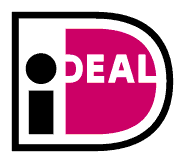 = small stock left
= sold out at the moment
If you want to you can place an article in the shopping cart by entering the amount of products you want to order just next to the shopping cart icon.
At the left topside of your screen you will see the updated contents of your shopping cart. It shows the amount of articles and the total amount you have to pay.
If you want to finalize your order just click at the left side of your screen on the red shopping cart button. The shopping cart will open en will give all the details of your chosen articles.
If everything is as you wish you can click the order button.
The following ordering screens will have a clear description on what to do next. In total you wil have to follow four steps before your order is final. At every step you can get back to the step before to make changes.
---
www.budgetronics.be
www.budgetronics.eu
www.budgetronics.nl